Pizza, Bitcoin, and a Party: Welcome to PizzaDao Vancouver
Hey there! Welcome to PizzaDao Vancouver. We're throwing a party to celebrate the first recorded purchase of physical goods using Bitcoin was for two Papa John's pizzas by Laszlo Hanyecz. On May 22, 2010, Hanyecz paid 10,000 Bitcoins for these pizzas. This day is now celebrated as "Bitcoin Pizza Day." At the time of the transaction, 10,000 Bitcoins were worth approximately $41. Now around 270 million USD.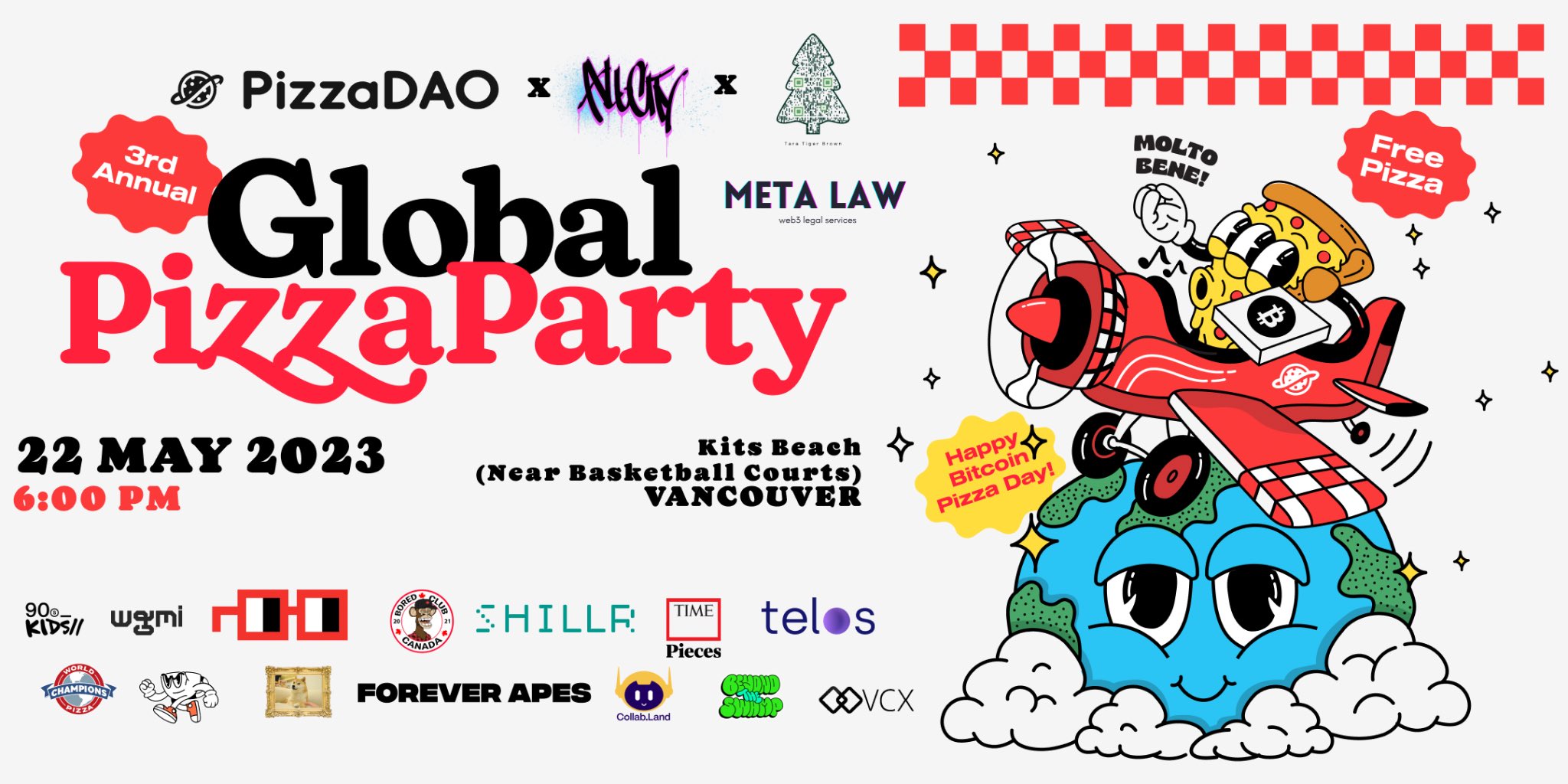 Your Party Co-Host: Tara Tiger Brown
A bit about me – I'm a forestry researcher at the University of British Columbia (yes, trees are cool!), a tech enthusiast, and a co-founder of a few fun projects you might have heard about KitHub, LA Makerspace, and Connected Camps. And lately, I've been diving into the world of web3, and it's like a treasure chest that keeps on giving.
Shelves: Our Family's Dabble in NFTs
Speaking of treasures, my family and I have been on this amazing adventure of creating Shelves. It's a collection of pixel art NFTs, all hand-drawn by Nomegla. But it's more than just pretty pixels – it's about stories, books, and ideas. Picture it as an invitation into our personal space, one pixel at a time.
And guess what? We're just getting started. Shelves is about to turn a new page and venture into publishing. I won't spill all the beans just yet, but let's just say it will be a game-changer.
Jump On Board
Intrigued? Awesome! You can check out Shelves on OpenSea. And if you're as excited as we are about the fantastic world of NFTs and blockchain, why not join our mailing list? We've got some pretty cool stuff cooking.
Drop a Line
Got something to say? Questions or ideas, or want to chat about the latest in blockchain? I'd love to hear from you. You can find me on Twitter, LinkedIn or drop me an email. Let's keep the conversation going!